Comments Off on Pilots protect medical with Release Artery Health Formula.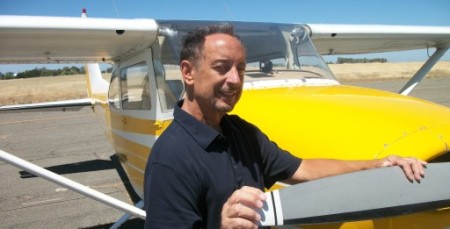 Hypertension, heart disease and blocked arteries, are the number one cause of deferment or denial of a pilot medical.
Good Life Labs Release Artery Health Formula is an Oral Chelating Formula that promotes heart health and helps remove the toxins, plaque and deposits that build up and often block the arteries. These blockages may lead to hypertension, poor circulation, heart attack or stroke and the inevitable AME deferment or denial..
Don't get into "Special Issuance Hell". Start taking Good Life Labs Oral Chelating Formula today and keep your heart and arteries healthy to fly tomorrow.
"When I learned that my arteries were 70% blocked I decided to try a natural remedy before undergoing surgery. Within 6 months after starting Good Life Labs Oral Chelating Formula  the blockage was down to 30% and I felt so much better. That was nearly 20 years ago. I am now 63 and still hold a second class medical and fly almost every day."    Don P. CPL/IA
 "As a mature student pilot with a history of hypertension and heart disease, my doctor told me about Good Life Labs Oral Chelating Formula. I've been taking it for over ten years and just passed my latest First Class Medical with flying colors."   Mike S  CPL/IA, First Officer RJ
 "I was on a special issuance for hypertension. Since taking Good Life Labs Oral Chelating Formula my blood pressure is 120/80 and I have just been returned to an unrestricted medical.         Sean K  PPL/IA
"I have never had heart problems but I have a family history. That is why I take Good Life Labs Oral Chelating Formula every single day."   Ron T  ATP
Call 1-800-215-7031 or visit us on the web at www.goodlifelabs.com
These statements have not been evaluated by the FDA
This product is not intended to diagnose or cure any disease.