Terms
Money Back Guarantee: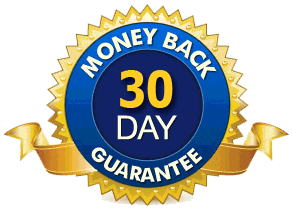 We offer a 30 day money back guarantee on the first order that you place with us. This guarantee is limited to 1 bottle. If you order more than 1 bottle in total (one product or mix and match) only 1 bottle is covered. All other sales are final. If you are in anyway dissatisfied with the first order you receive you can contact us by phone, email or mail and request a return authorization. Upon receipt of the returned product (1 bottle in total)  we will refund the actual price that you paid. Returns sent without a return authorization will not be accepted and no refund will be made. Only one sealed or opened bottle will be refunded and must be returned. If the bottle is not returned you will not be refunded. The refund will not include shipping costs charged to you at the time of purchase and you must return the unused product to the address provided on the return authorization by USPS Priority Mail at your own cost.
We ship all products to the customer by USPS Priority Mail. Confirmation of delivery is sent to us electronically by USPS and constitutes Proof of Delivery. We take no responsibility for product that is misplaced after USPS confirms that it has been delivered. Proof of delivery will be provided to you on request.
Products:
All products supplied by us are manufactured with the finest quality ingredients in a state of the art laboratory which strictly follows GMP (Good Manufacturing Processes), USP procedures for disintegration and HPCL testing methods. The Supplement Facts are listed on the bottle label. Each bottle has a tamper proof seal. Do not use if the seal has been broken or is damaged. Statements have not been evaluated by the FDA. Our products are intended for use as a supplement and are not intended to diagnose, cure, treat or prevent any disease. Consult a medical professional prior to use.
Privacy:
Your privacy is important to us. We will not sell or share your personal information and will only use it to process your order and communicate with you about it. We may from time to time send you details of special offers which we think may interest you. If you do not want to receive these offers or notifications you can ask us not to send them to you.