Our Company
Good Life Labs is a nutritional supplement company located in Oroville, California. Our mission is to create high quality, reasonably priced nutritional supplements to increase longevity and enhance the quality of our customer's lives!
Our Story
Good Life Labs is committed to providing high-quality natural supplements using the latest scientific research available as well as the best ingredients derived from reliable sources.
In search of the most powerful formulations, we have traveled the world to uncover the scientific research from universities and institutes in places as diverse as Tokyo, London, Paris, Rome, and here in the USA. Then we went and listened to the sometimes centuries-old traditional wisdom in the villages of Nepal, India, China, and Sub Saharan Africa where, for centuries, wise men have closely guarded the secrets of longevity and health.
From this wealth of knowledge, we have formulated the world's most powerful Total Wellness System combining the knowledge of science and the wisdom of generations.
All our products are vegan friendly, contain no milk dairy products, and are made entirely in the USA. We do not import any ingredients from other countries with questionable quality standards.
Our Leaders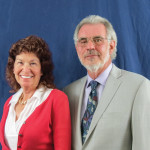 Providing solutions that increase the quality of life is the driving passion of our founders Dr. Stephen and Denise Gray.
Dr. Stephen is a clinical psychologist who has practiced internationally in Great Britain, Canada, New Zealand, and the USA. Denise is a licensed horticulturalists with vast knowledge and experience of herbal formulations.
Now living in California they have together focused their combined training and know-how into the life-changing experience that is Good Life Labs.
Our Business Approach
Our business approach is simple. Good Life Labs focuses its resources on the development, manufacturing, and marketing of a limited number of highly specialized, exceptional quality nutritional supplement products. By focusing on our core competencies, Good Life Labs is able to consistently produce "best of brand" supplements!
Our Manufacturing
The production of our products complies with all Good Manufacturing Practices (GMP) as outlined in the "Code of Federal Regulations, For Food and Drugs," issued by the Federal Food and Drug Administration (FDA). All Good Life Labs products are manufactured in a licensed facility inspected and approved by the State of California. Further, all Good Life Labs products meet or exceed the Federal guidelines for Potency, Purity, and Quality of product!
Our Customers
Good Life Labs is deeply invested in the health and welfare of its customers. To do this we communicate with them as much as possible. In addition to publishing a newsletter with the latest news on Health & wellness news, Good Life Labs conducts a monthly "Tell us your story" outreach program.
We call our customers and ask them to "Tell us your story." Customers share their experiences with our products, what other products they want us to develop, as well as valuable tips on Health and Wellness. Many of these stories appear in our newsletter, "The Good Life" and in the Testimonial section of our website. This on-going communication loop enables Good Life Labs to stay in touch with our customers and respond quickly to their needs.
We love hearing from you. Please contact us by phone at (800) 215-7031, or email at info@goodlifelabs.com with all of your questions, comments, stories, and feedback.
We look forward to hearing from you!
Good Life Labs