Archive for May 2015 | Monthly archive page
Comments Off on 2015 Spring Promotion (Expires 6/30/15)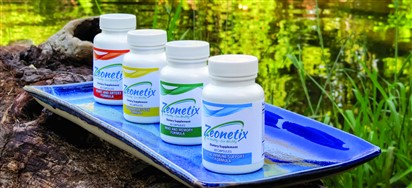 We are celebrating the addition of the complete range of Zeonetix products with a very special offer.
Buy 4 bottles of any product and receive one bottle of a different Zeonetix product for free. Just type the name of the free product in the "Order Notes" section at checkout and we will send it with your order. But hurry this offer expires at the end of June 2015.
This offer cannot be used with any other promotion or coupon. You can buy any Goodlife Labs or Zeonetix products to qualify but the free bottle requested must be a Zeonetix product.
If this all sounds too difficult, give me a call on 530 712 9004 and I'll do all the hard work for you.
We have developed and are the exclusive distributor for the Zeonetix Total Wellness System, a group of 4 dietary supplements that affect the way you age – at any age.
We looked at the biggest health concerns that many people have as they age and put together a range of supplements to address them.
For declining vision, cataracts and AMD there is the Zeonetix Vision Protection Formula. This remarkable product sharpens focus, eliminates floaters and halos, improves night driving vision, as well as making the world around you seem brighter and more colorful.
Developed by neurosurgeons the Zeonetix Mind and Memory Formula increases memory, improves brain function, sharpens your thinking and reduces those 'senior moments'
Very similar to Good Life Labs Release Formula, the Zeonetix Heart and Artery Formula contains 500 mg of EDTA to unblock arteries, remove plaque and calcium deposits, and promotes a healthy oxygenated circulation.
Binding all the Zeonetix formulas together is the Zeonetix Total Immune Support Formula. So much more than just a daily multi-vitamin this formula boosts the immune system helping to fight off sickness and disease before they start.
All Zeonetix products are made in the USA, are vegan friendly and contain no animal or milk products and are manufactured exclusively for Good Life Labs in a state of the art FDA licensed laboratory in Southern California.
With this promotion you can try any one of these products for free. Try Zeonetix today, your body will thank you and your loved ones will get to enjoy you for a long time to come.